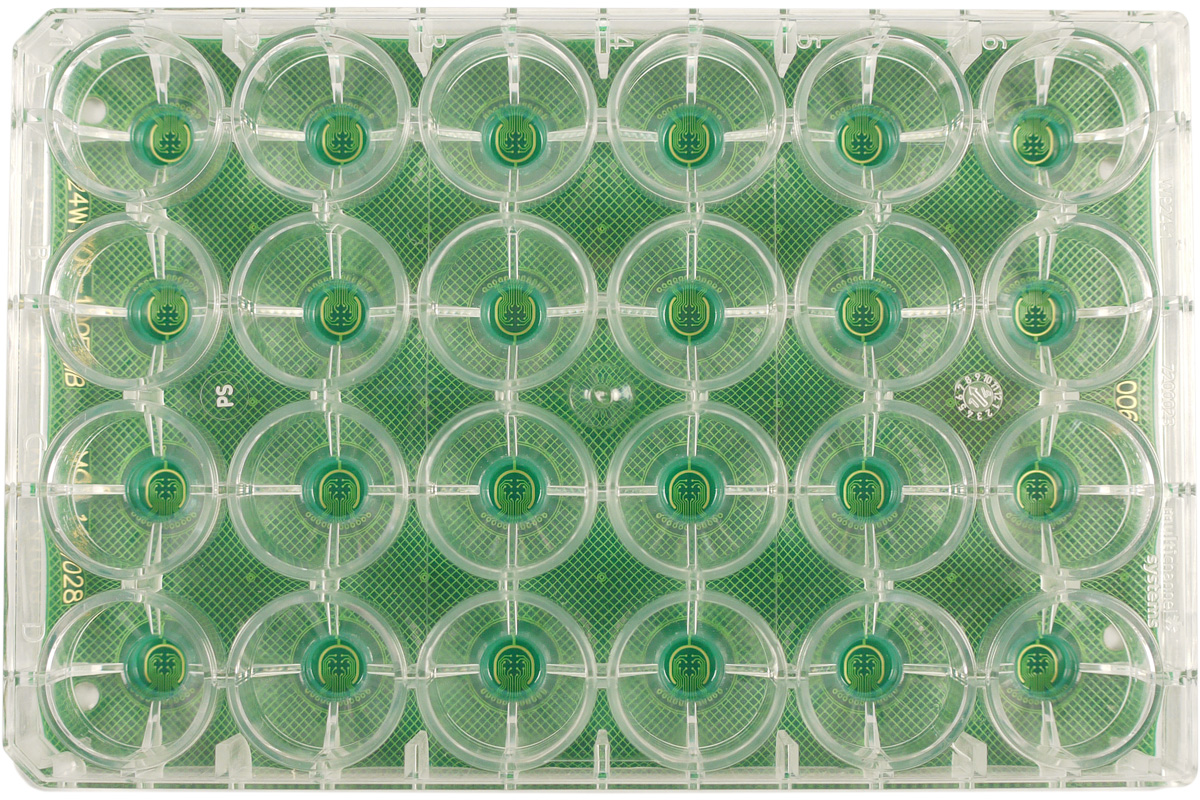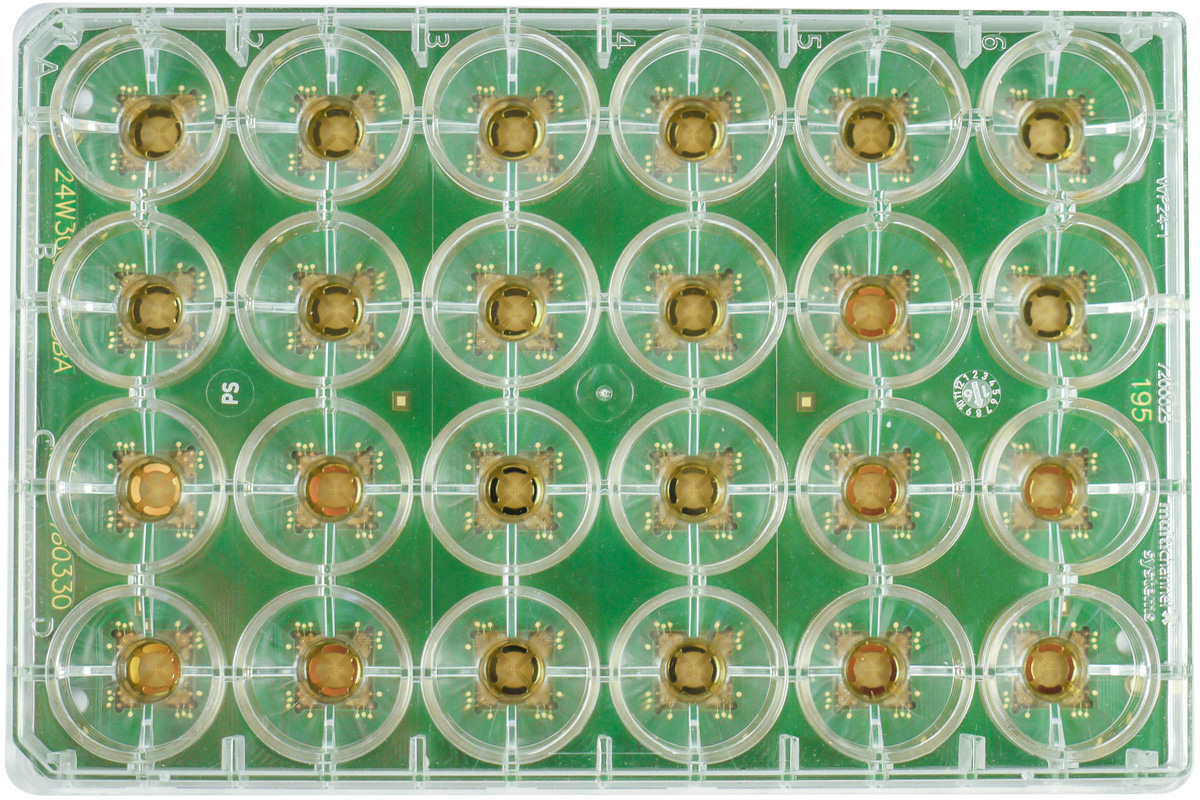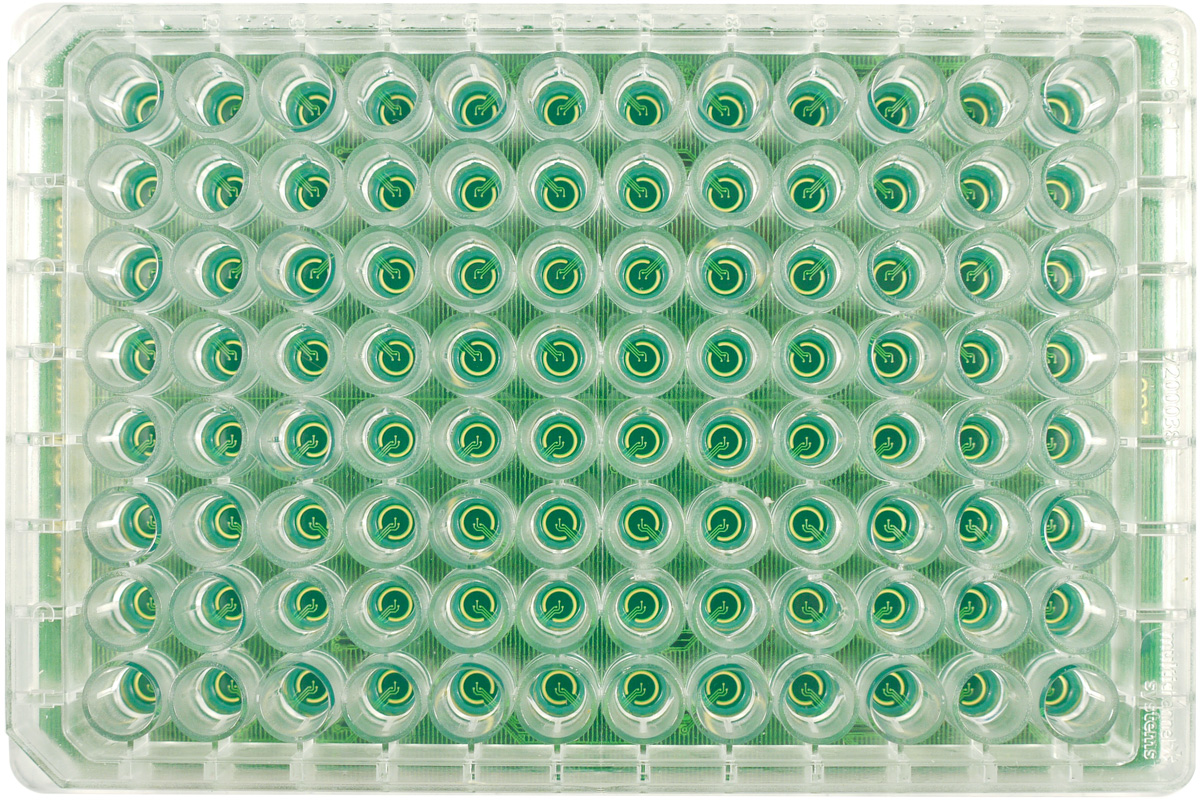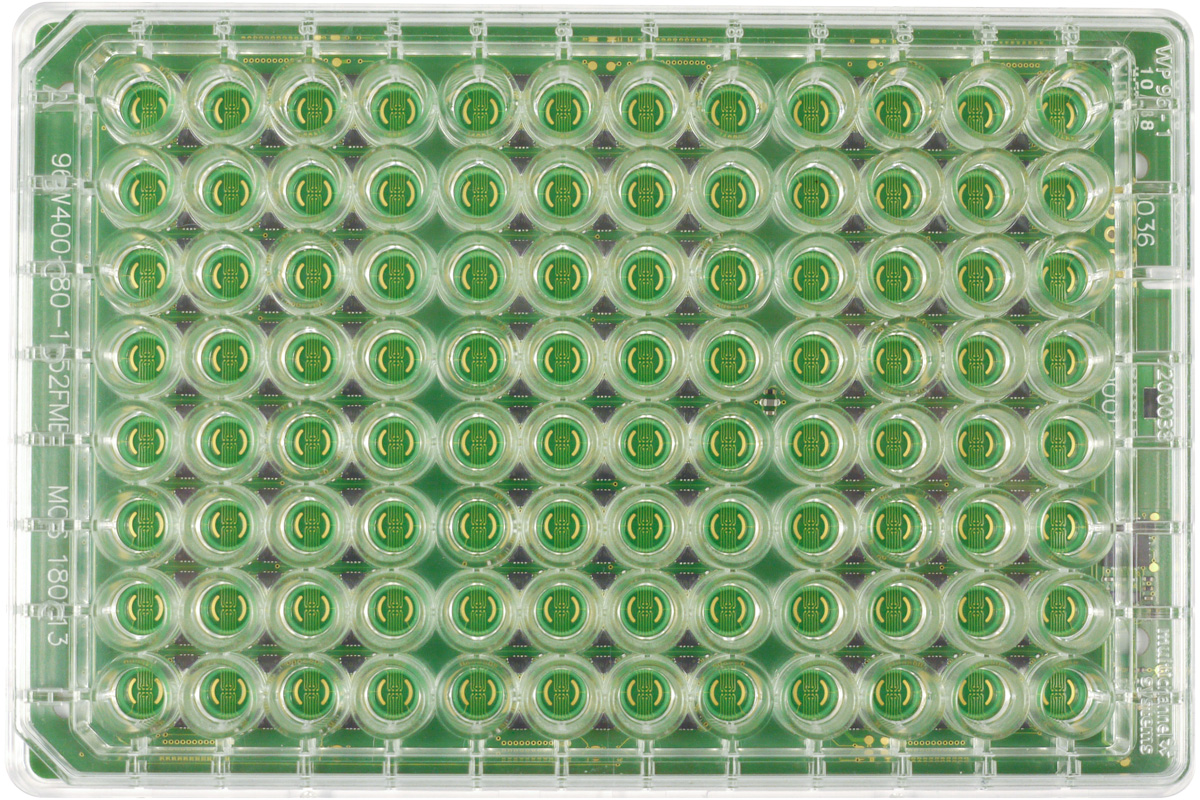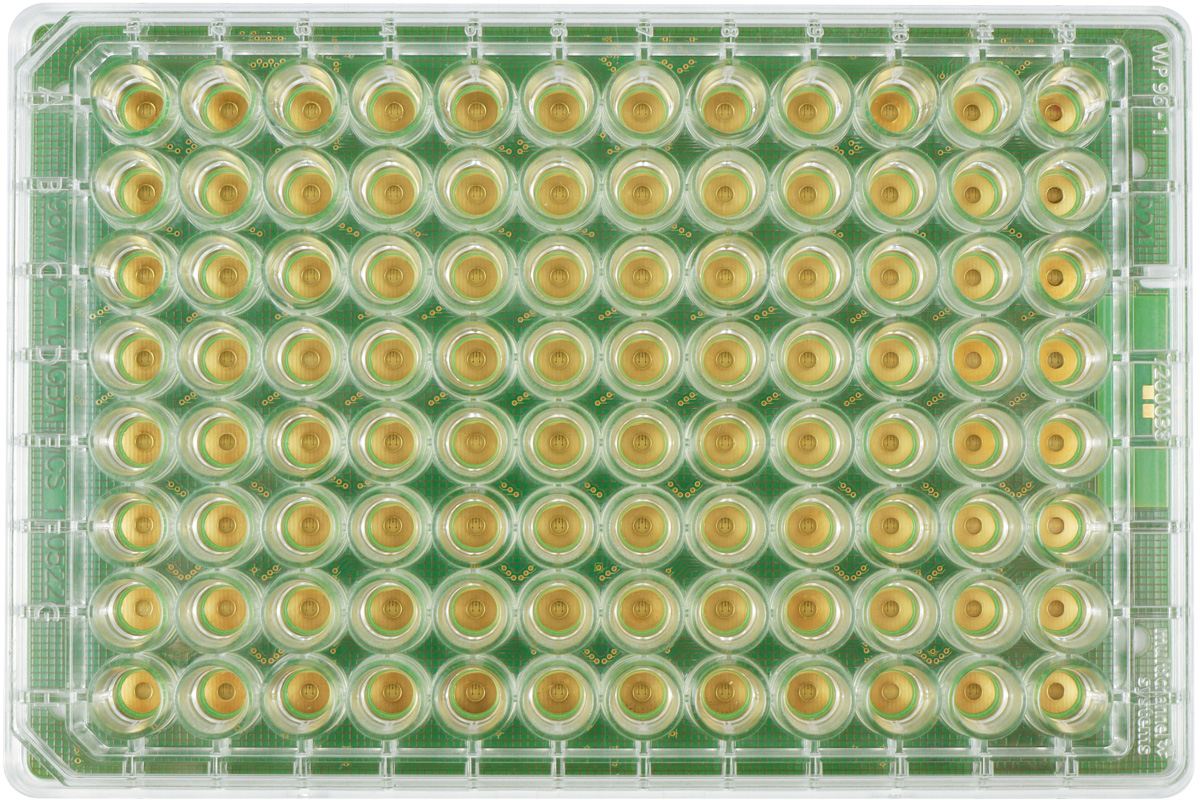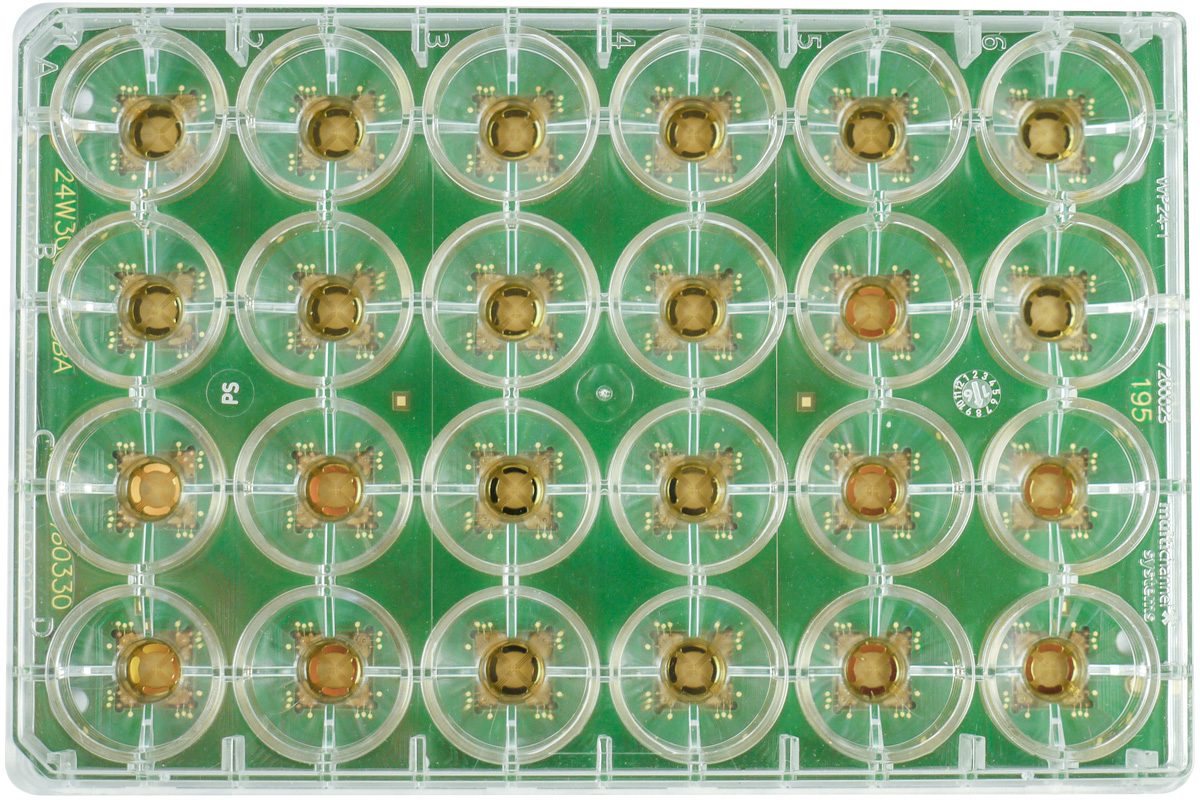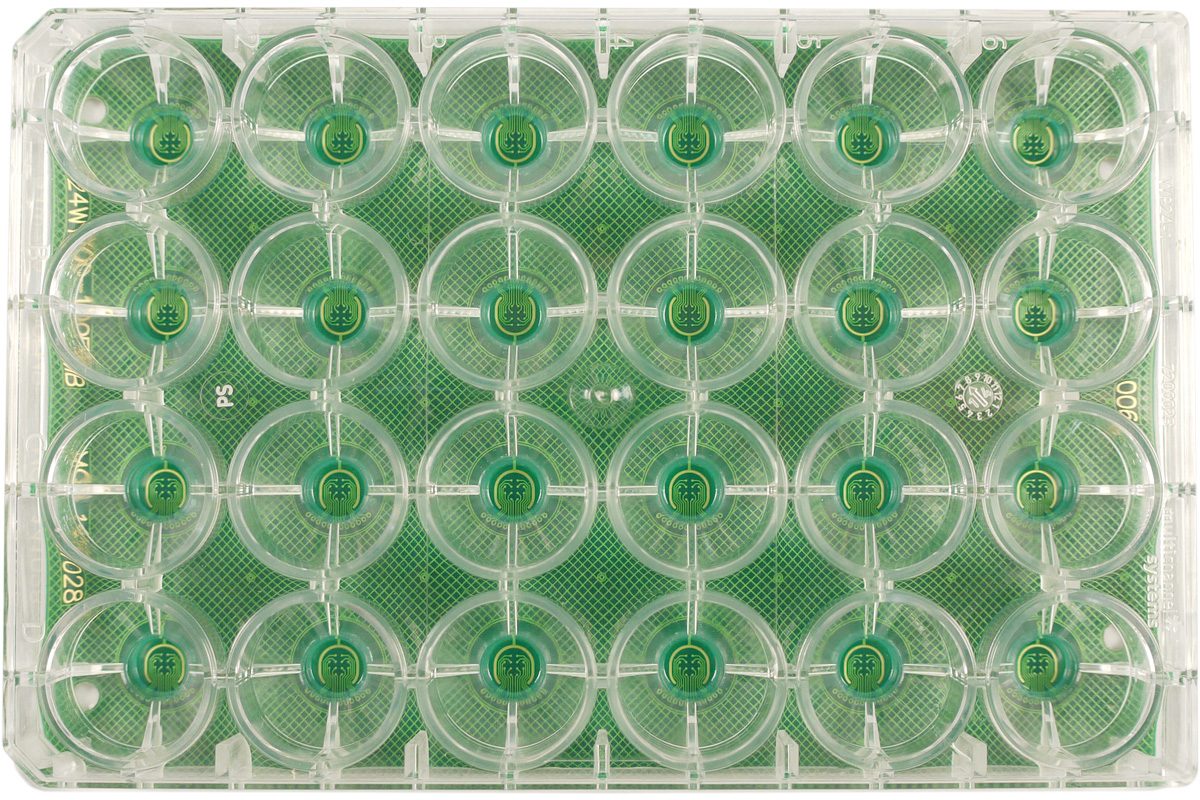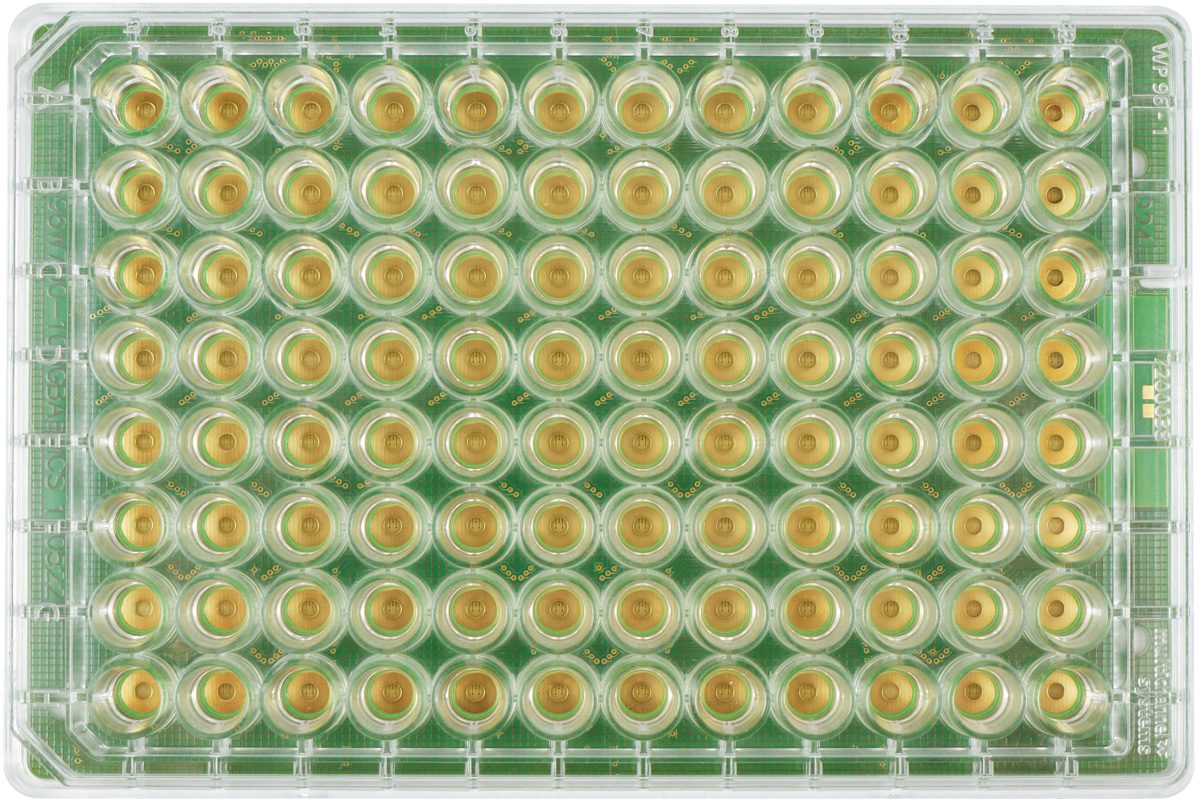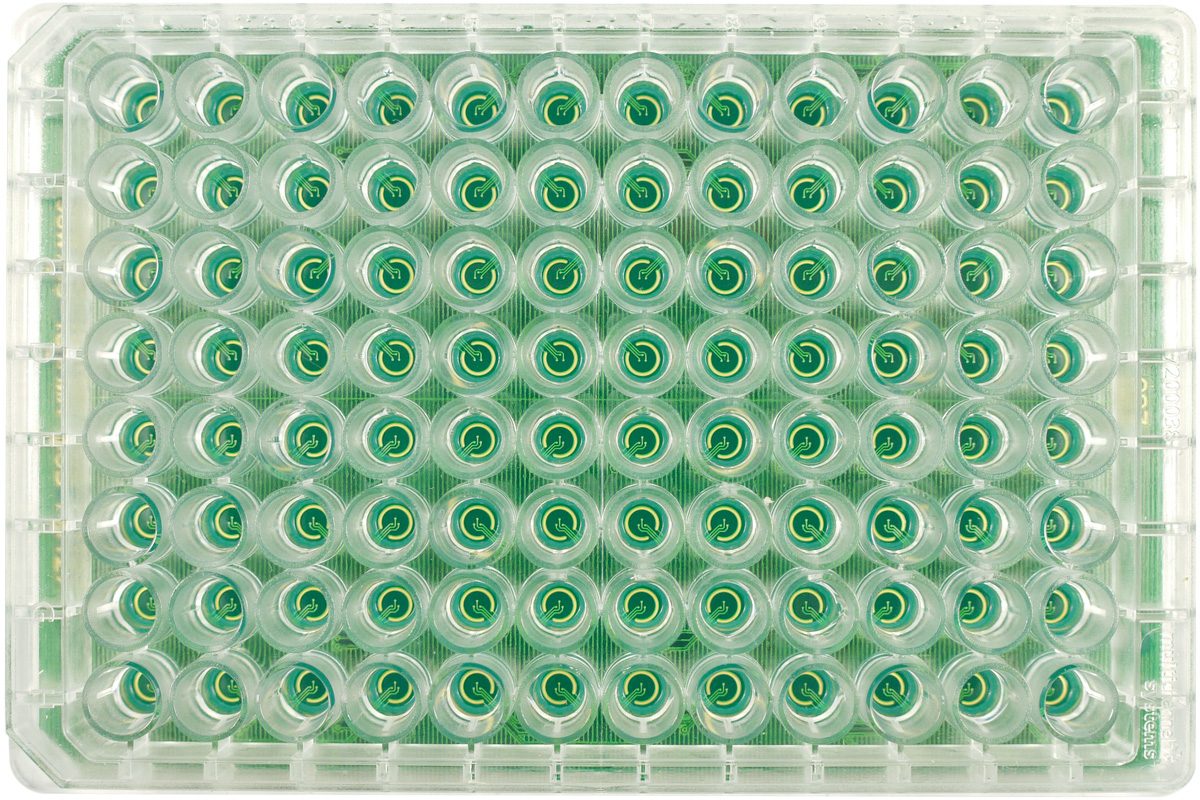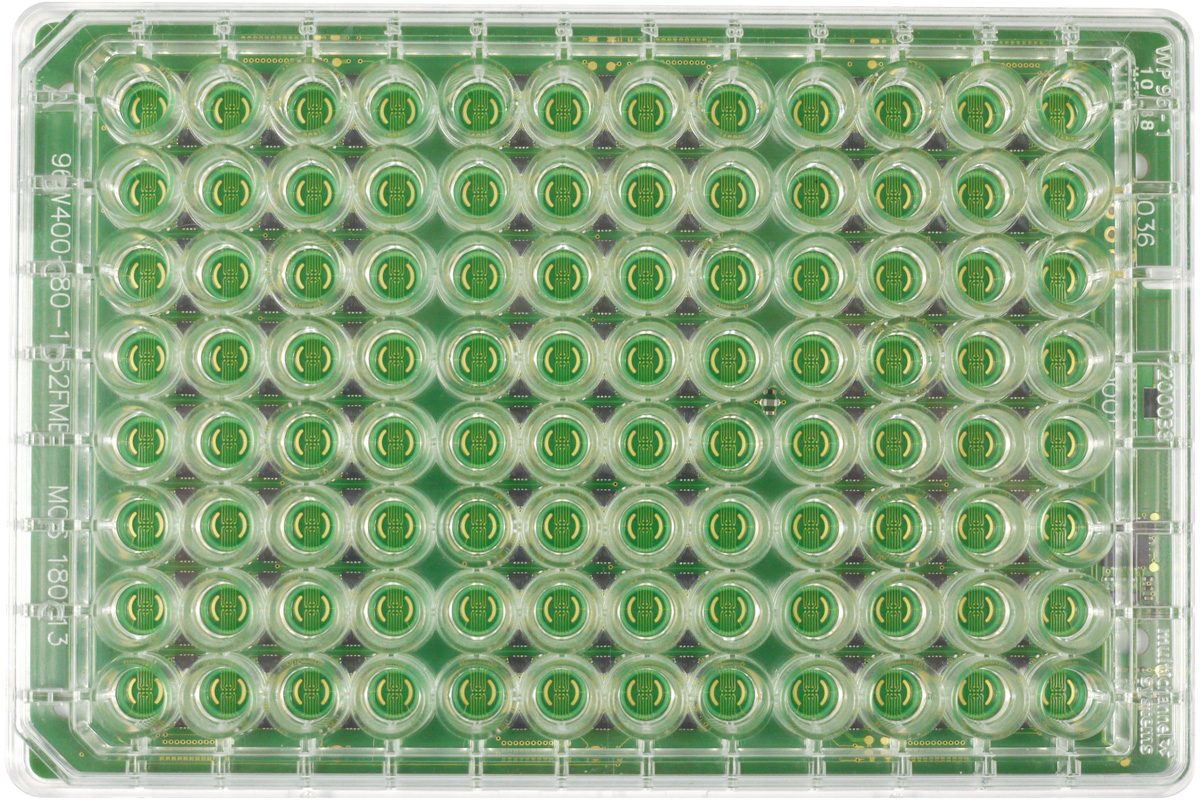 High Throughput Microelectrode Arrays
Standard 24- or 96-well plates combined with MEAs including 3 or 12 electrodes per well
While single well, high channel count MEAs are a versatile tool for many scientific applications, they often don't allow the kind of throughput required for screening approaches. Multiwell-MEAs using standard SBS-compliant multiwell plate format are the solution to this disadvantage. Different types of Multiwell-MEAs in either 24- or 96-well format are available to suit any higher throughput application.
All Multiwell-MEA plates come as consumables in individual sterile packaging but can also be cleaned and reused. Plates are available either with transparent glass bottoms for cell visualization or opaque, low-cost PCB bottoms when visualization is not required.
Perspective – Glass Bottom Arrays
Multiwell-MEAs with glass inserts embedded in a PCB substrate are available in 24- and 96-well format. With the transparent glass base material you have full optical control of your cells under a microscope. The well-within-a-well profile facilitates cell seeding precisely on the electrodes and prevents signal distortions by cells growing on the reference electrode.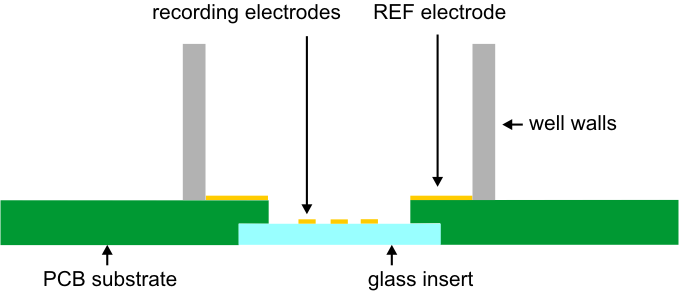 Owing to stringent quality control measures, MCS Multiwell plates with PEDOT coated electrodes offer unmatched sensitivity and consistently low impedance values with very low variability both within the well and across the plate. These characteristics make it possible to record single unit activity in neurons as well as ensure reliable pacing studies using cardiomyocytes.
Low Cost, High Throughput – PCB Arrays
Multiwell-MEAs with plain gold electrodes on PCB substrate are also available in 24- and 96-well format. Electrodes of 100 µm diameter with 700 µm spacing can be achieved using standard PCB circuit board production processes, which facilitates lower pricing. Originally designed mostly for cardiac myocytes, PCB arrays turned out to be suitable for neurons as well. After establishing an assay under optical control on glass bottom arrays, users can turn to the PCB arrays to run experiments at high throughput with a reasonable consumables budget.
High Throughput - High Resolution
Most of the time, a high number of electrodes per well is not necessary for the type of experiments performed in a multiwell format. However, if the need arises, we offer 96-well PCB based arrays with 12 electrodes per well.